Router TP-Link Archer C24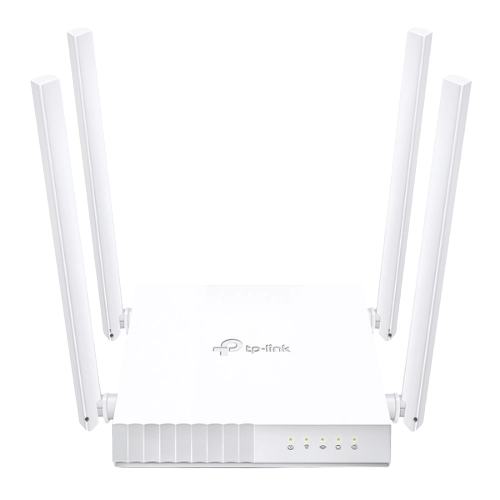 Router TP-Link Archer C24 at a low price can be purchased at Briz Internet provider in Odessa.
Shipping and customization included
During the warranty period, repair or replacement of equipment is made free of charge in case the malfunction occurred due to the fault of the manufacturer.
For more details, follow the link.
Description
The dual band router is great for HD video streaming and high speed downloads. Dual-band Wi-Fi will connect new devices to the faster 5GHz band, while the standard 2.4GHz band will provide wider coverage and a stable connection for all other devices. The compact case of the router does not take up much space and will complement any interior.