UPS Powerbank Mini DC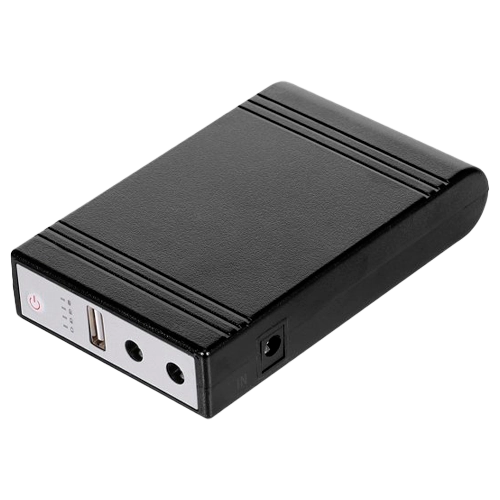 UPS Powerbank Mini DC at a low price can be purchased at Briz Internet provider in Odessa.
Shipping and customization included
During the warranty period, repair or replacement of equipment is made free of charge in case the malfunction occurred due to the fault of the manufacturer.
For more details, follow the link.
Description
The Mini DC UPS uninterruptible power supply has a built-in 10400 mAh battery, which will provide up to 5 hours of backup power to the ONU terminal and router during a power outage in the room.
The device can work not only as an uninterruptible power supply, but also as a power bank for gadgets. The kit includes a 5.5x2.5 splitter cable for powering the router (modem) for two outputs - Y-type for voltage 5/9/12V DC-DC, as well as a 12V 2A power supply.