Switch TP-Link LS1005G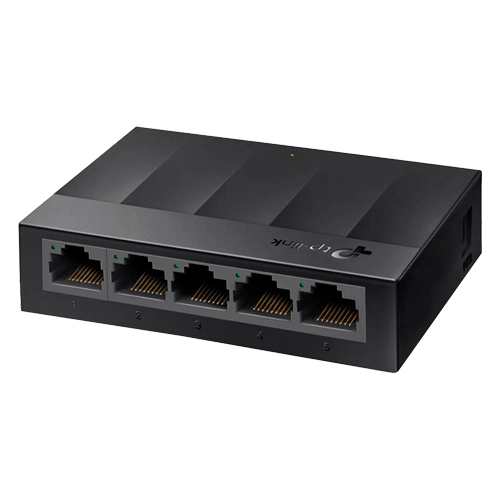 Switch TP-Link LS1005G at a low price can be purchased at Briz Internet provider in Odessa.
Not available
During the warranty period, repair or replacement of equipment is made free of charge in case the malfunction occurred due to the fault of the manufacturer.
For more details, follow the link.
Description
The TP-Link Unmanaged Switch provides an easy and inexpensive way to expand your wired network. It is reliable and easy to use. With this zero-configuration switch, you can provide multiple devices with instant network access. With Auto-MDI/MDIX support, you don't have to worry about the type of cable you're using.