I can't enter my personal account. What to do?

How to get a prepaid discount?

"Auto-replenishment" service
How to get a prepaid discount?
When paying for your package for a period of 3 to 12 months, get a discount:
12 months - 20%;
6 - 11 months - 10%;
3 - 5 months - 5%.
To get a discount when paying for a package, follow these steps:
Step 1.
Go to your personal account.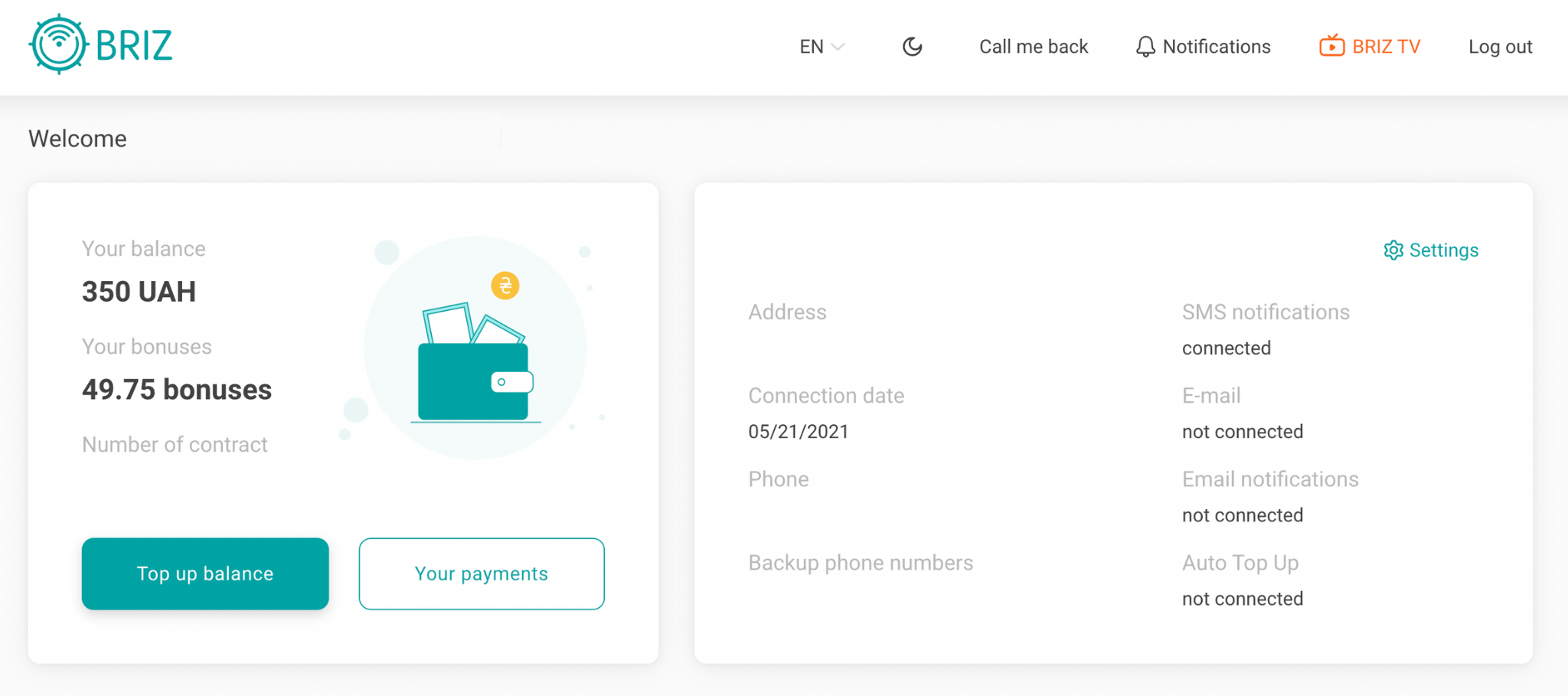 Step 2.

Go down to the "Your services" block, select the package you want to pay for and click on the "Activate" button.

Step 3.
In the "Service Activation" section, move the slider to the desired period (the discount is applied to payments from 3 months).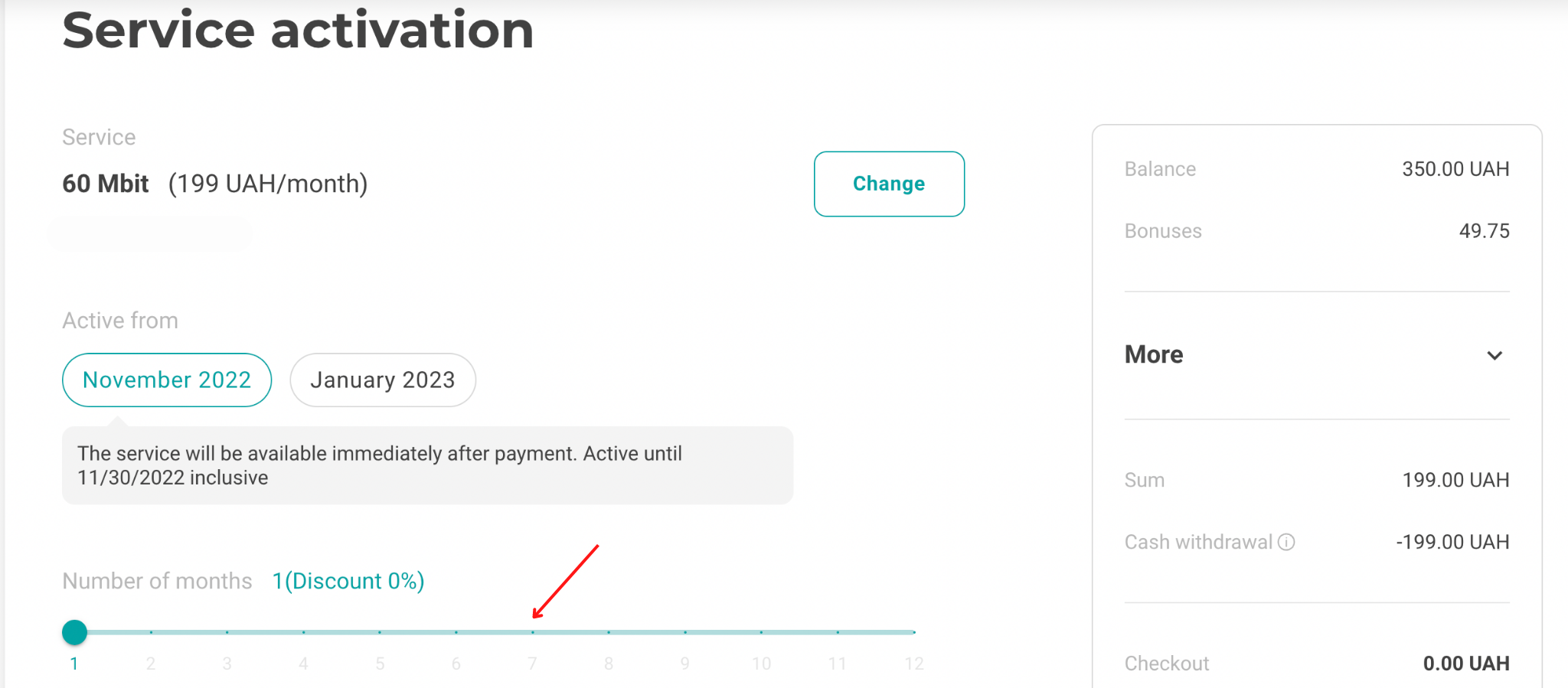 Step 4.

By selecting the desired period, in the final calculation, the cost will be indicated, taking into account the discount. Click "Pay".

If there are funds on your balance, the required amount will be debited. If there are not enough funds on the balance, you can pay with a bank card.