How to enter your personal account?

How to use the quick login to your personal account?

I can't enter my personal account. What to do?

How to get a prepaid discount?

How to pay for services through a personal account?

How can I change the MAC address in my account by yourself?

"Regular payment" service

How to view your payment history?

How to change the tariff?

How to suspend services?

What settings does my account have?
How to change the tariff?
On the main page of your personal account, in the "Your Services" section, click on "Edit"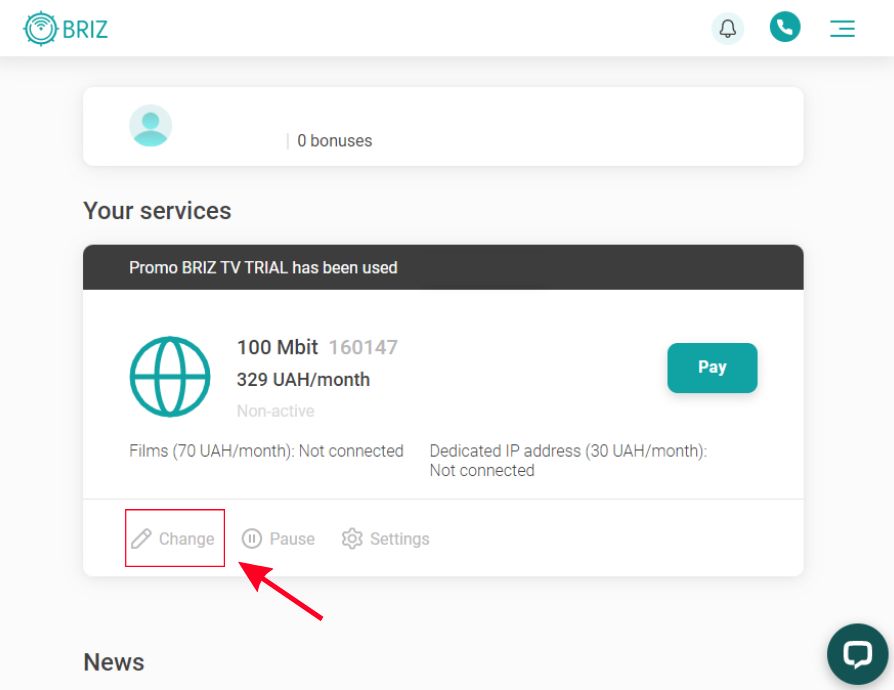 Then you will see available Internet services and Combined rates.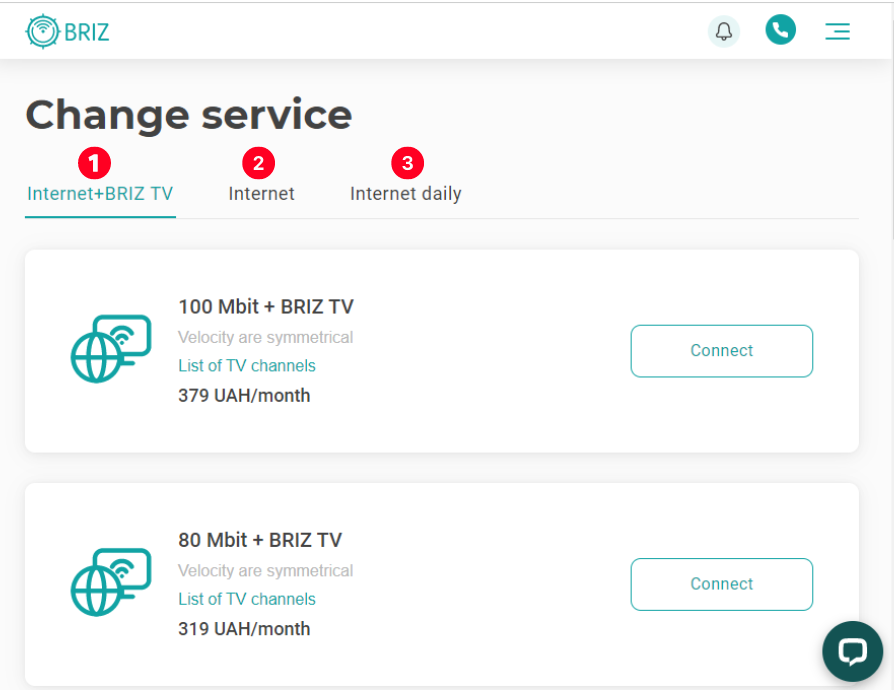 Please note that you can change your tariff through your personal account no more than once a month. The updated tariff will be connected on the same day.

When choosing a tariff with a lower speed, the difference in cost with the previous tariff will be credited to your account in your personal account. In case of choosing a tariff with a higher speed, a window for additional payment will open.To connect a tariff with a speed of 250 Mbps, 500 Mbps and 1000 Mbps, you need to contact the support manager. Click the "Order" button, fill in your details, the support operator will call you back to clarify the possibility of connecting the selected tariff.