How to enter your personal account?

How to use the quick login to your personal account?

I can't enter my personal account. What to do?

How to get a prepaid discount?

How to pay for services through a personal account?

How can I change the MAC address in my account by yourself?

"Regular payment" service

How to view your payment history?

How to change the tariff?

How to suspend services?

What settings does my account have?
What settings does my account have?
Account

To enter your account settings, click on the three bars in the upper right corner and select the "Account" section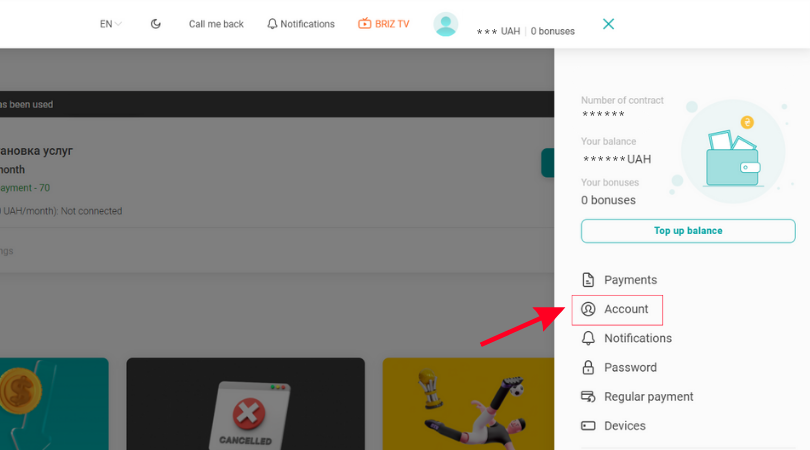 You can change:
phone number (primary or backup);
email.
To do this, click on the appropriate icon next to the item where you will make changes.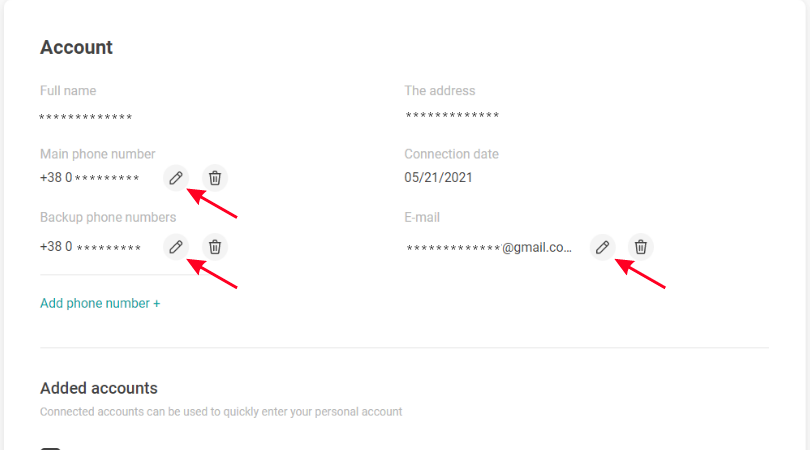 You can also connect social networks for quick activation in your personal account.

Alerts

You can also customize any notifications you receive by email or phone. To do this, from the account settings, go to the "Notifications" tab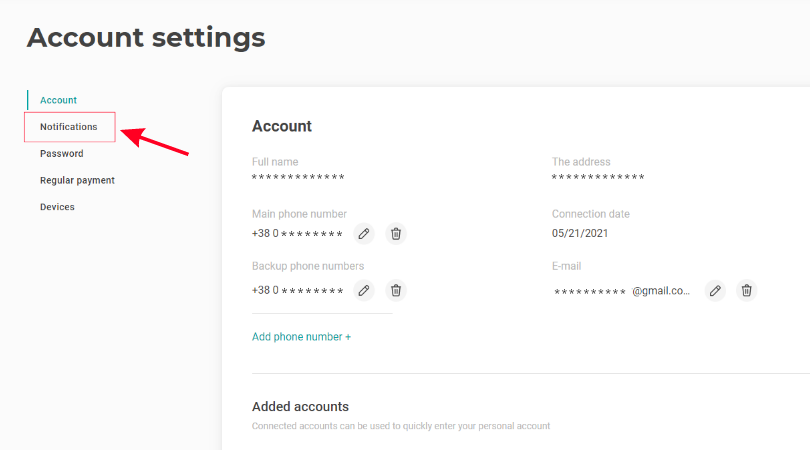 There you can enable and disable all notifications.

If you want to receive notifications to a different email or phone number, go back to your account settings and edit the appropriate fields.




Password

To change your password, go to the "Password" tab




How to connect a regular payment

The service helps not to miss the payment for the tariff and continue to accumulate bonuses. Every first day of the month, money from the specified card will be debited automatically.

To do this, go to the "Recurring payment" tab from your account settings.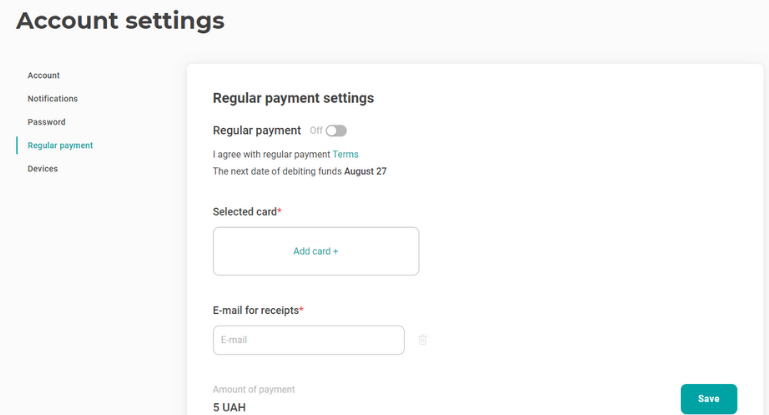 In the appropriate field, enter the card details for debiting funds.
Enter your email: receipts for debits will be sent to it. And check the box to allow recurring payments.
You can add several cards: money will be debited only from the card you have chosen.

Devices

In the "Devices" section, you can see all devices purchased from BRIZ. For example, a router and / or an IPTV set-top box. In this tab you will see: the serial number of the device, the warranty period and the date of installation.