Warranties from BRIZ on equipment

In which service centers carry out warranty repairs of equipment?

Delivery and setup

Why does the Wi-Fi speed not match the one stated in the contract?

IPOE connection

What is "Suspension of services"?

What is GPON technology and how to connect it?

How do I contact a support operator?

FTTB technology: what is it and how to connect it?
What is "Suspension of services"?
Are you planning to temporarily not use BRIZ services? You can suspend the payment of your plan.

1. Go to your personal account;
2. In the "Your services" block, click on the "Pause";

3. You can choose from 1 to 6 months of suspension during the year. Select the required period and click the "Pay" button.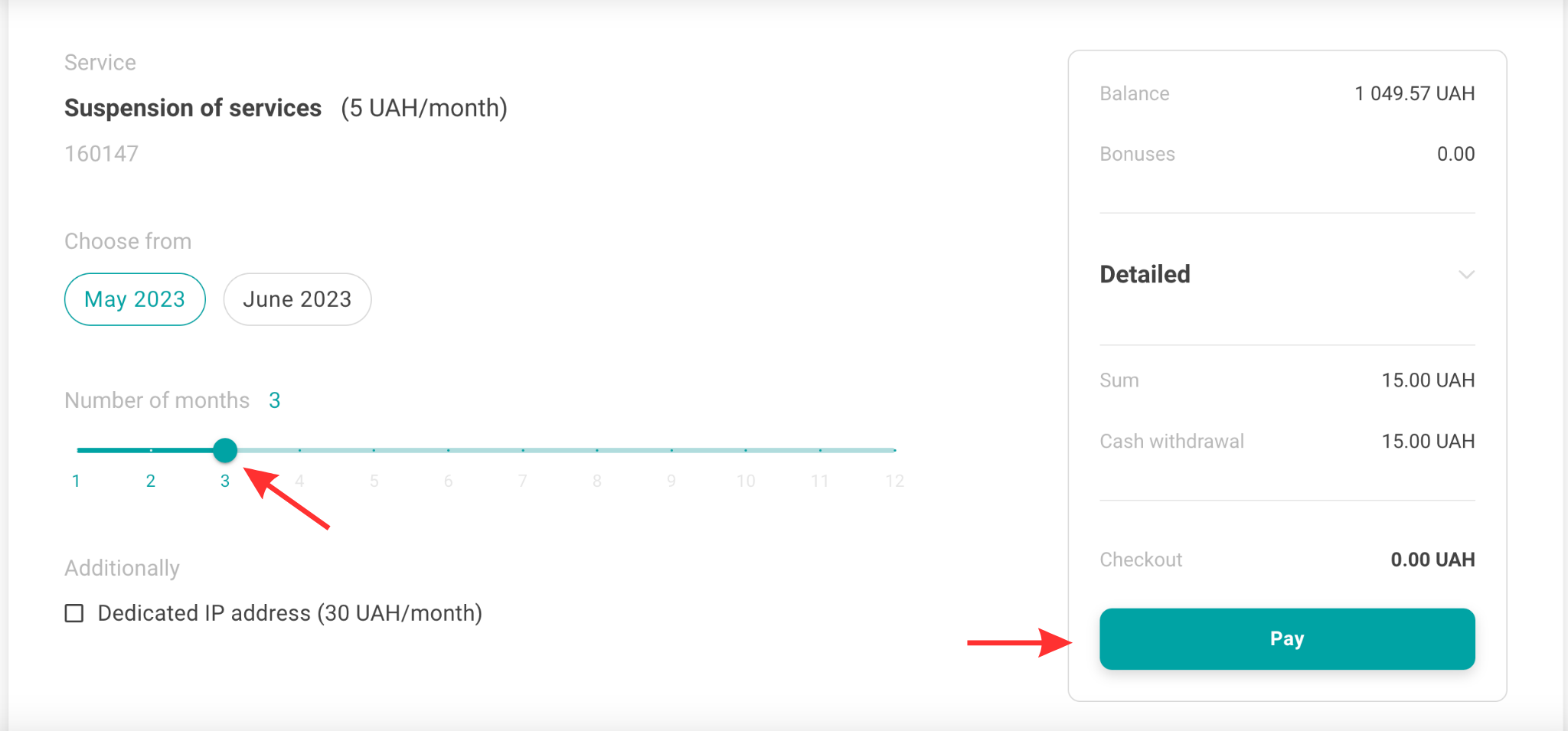 The cost of "Suspension of services" activation is 5 UAH/month. Account bonuses and dedicated IP addresses will be saved under your address. The cost of a dedicated IP address is UAH 30/month.

Important! To activate the service, in your Personal Account must have at least UAH 5. It is possible to deactivate the suspension through the support operator.