Activation of IPTV account in your dashboard
For IPTV to work on devices, if you use the tv.briz.ua portal or our Android app, you need to enter your username and password to access the Internet.
⠀
If you want to use IPTV on multiple devices, you need to create additional accounts.
⠀
How to register additional accounts:
⠀
You need to go to your Personal Account and select the Manage button.


1. Go to select the IPTV tab.
2. Click the Add device button.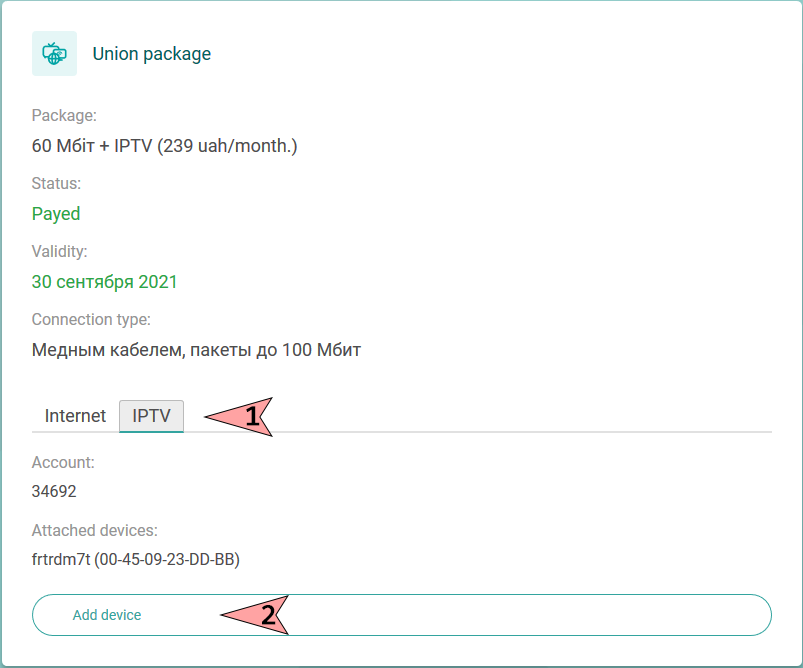 ⠀
In the "Add IPTV device" window that opens, you need to:
⠀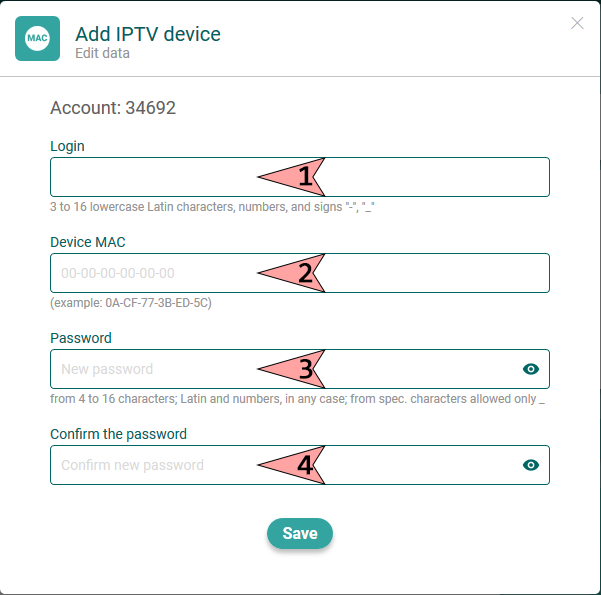 1. Come up with and specify a Login
2. If you are using Samsung SmartTV, you need to specify the MAC address of the TV. For other devices, you do not need to specify anything in this field.
3. Create and specify a Password.
4. Enter the Password again.
5. Click Save.
⠀
You can configure your devices for IPTV.
Помічник від «BRIZ» в Telegram
Ви зможете переглядати інформацію по ваш обліковий запис
Ви зможете змінювати MAC-Адреса вашого пристрою
Приєднуйтесь до нас в Telegram