Changes in the procedure for online payments
Dear subscribers!
According to the NBU Decree No. 705 "On transactions using electronic means of payment" dated November 05, 2014, the process of online payment for services must be completed by receiving an electronic bill.
In this regard, please note that the "Auto Top Up" service may become inactive from 07/27/2022 if your account does not contain an email address.
We recommend that you enter your own Email in your personal account in the settings section of the "Auto-replenishment" service.
How to enter an email address?
1. Go to your personal account and click "Settings".

2. Click "Auto top up":
- turn on the toggle switch to activate the service;
- select a card or add a new one;
- enter Email for receipts;
- click Save.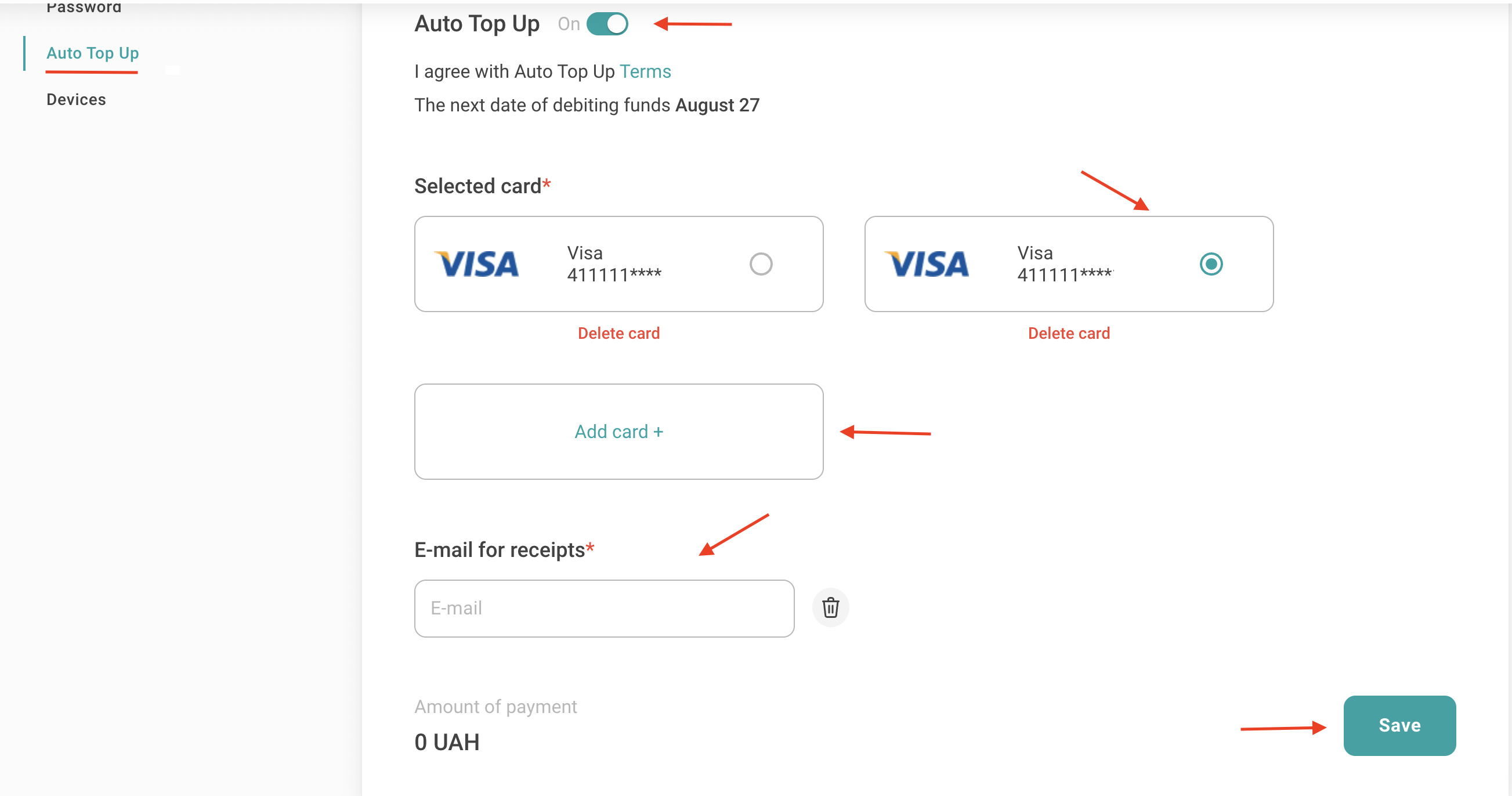 Done.
If you need help, contact a support operator.